The design ethos of Solar Archive is to enable Cloud Service Providers to supply an always-on, resilient, multi-tenant email archiving service with their own branding to a multitude of customers while keeping the per-tenant customer data separate and secure.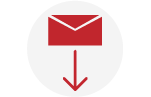 Email in
Emails are fed from customer environments (Office 365, Exchange, Lotus Domino etc.) via SMTP feeds, or pulled in using EWS/IMAP Read and Delete connections.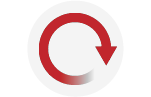 Real time processing
Solar Archive servers run multi-threaded processing agents simultaneously, indexing emails in a round-robin approach to maximise scale and availability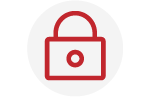 Secure storage
Once processed, the email archive data is encrypted and cannot be tampered with. Each customer's data is stored securely and only accessed by authorised users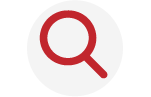 Super-fast search
Once emails are safely stored in the archive, finding a specific email takes only seconds with Solar Archive's intuitive and powerful search interface
How do we deliver a technology agnostic email archiving solution to 99.999% availability?
Solar Archive is delivered as a highly available, self-healing, horizontally scaling Kubernetes cluster. The archiving service is built using a service-orientated architecture, using our code with best-of-breed highly scalable back-end services. As a high-level architecture, the solution is made up in a Kubernetes Cluster with a multitude of components working in harmony. Each component is independently available. This means that there is minimal to no service outage if any component goes down, as that component can be taken offline and repaired without affecting the others.
Emails are archived fed from customer environments to the Solar Archive environment either via SMTP feeds or pulled in from journal mailboxes via EWS/IMAP Read and Delete connections and queued ready for processing. Solar Archive Processing Units will digest the emails in the queue in real-time. Solar Archive services run multi-threaded processing agents simultaneously, processing emails in a round-robin approach providing both scalability and availability.
Each email is given a unique identity which remains with it for its entire life in the archive and fully indexed: the header, sender/receiver, subject, body and the attachments are indexed completely, allowing for the email to be searched for at a later date. Solar Archive indices are distributed across Apache Solr instances simultaneously and the raw email data is encrypted and stored onto Replicated Persistent Storage.
On a schedule, Solar Archive email data can be migrated from the Persistent Storage to lower cost long term storage systems such as Scality, Azure, and Amazon S3, ECS remote storage etc. Support is also provided to configure low cost drives in the Ceph Storage Cluster. All of this is a one-way process into a Write Once Read Many (WORM) architecture. Once processed and stored, the email archive data cannot be tampered with, enabling you to offer a forensic, tamper evident archive cloud service to clients.
Whatever underlying infrastructure your data centre uses, Solar Archive will work in perfect harmony with it. Whether it is public cloud (Microsoft Azure, AWS etc.) or private cloud technology, Solar Archive has been designed to be simple to deploy, low cost to run and efficient in resource usage. Furthermore, Solar Archive will support almost any underlying technology your customer uses for email (Office 365, Google Mail, POP services, or anything else). In short, Solar Archive has been designed to integrate seamlessly with any infrastructure.
Read More in Our Technical Whitepaper
In our Technical Whitepaper, we break down Solar Archive into its individual components to show you how they function both individually and collectively. We also go into specifics about infrastructure integration, including some example configurations.
Download here
More Info
Address: Wigglesworth House, 69 Southwark Bridge road
London SE1 9HH, United Kingdom
Phone: +44 (0) 800 280 0525
Business Hours: 9:00am - 5:00pm, Monday - Friday