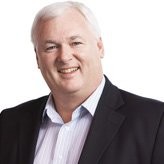 David is Chairman of the Board at Cryoserver and Solar Archive. The business is owned privately by three individuals and he owns the largest and controlling stake. He's also Non-Executive Chairman of the Board of SDL plc, a public quoted, UK-headquartered language technology, translation and content management business. SDL is a global company with offices in 40 countries and 4,500 employees.
In my previous post, I talked about the growth of cloud service providers. I mentioned that analysts are increasingly valuing the ability to deliver complete solutions to customers above the ownership of intellectual property.
I believe that the development of products needs to be left to a shrinking set of specialist organisations. In many ways this is consistent with the way the software industry has developed.
When Oracle launched the first commercially available Relational Database Management System in 1979 there was an initial rush to copy and compete. Some released their own variations, but very quickly the market began to enter into partnerships and licensing arrangements that allowed companies to share technologies. This not only saved development costs, it also enabled interoperability between providers. The same has happened in SQL, and the open source revolution has taken software development to its logical place.

Specialise
Quite rightly, in my opinion, the marketplace wants to work with specialist service providers who have selected and integrated best-of-breed solutions in a configuration best suited to their customers needs.
I started writing this blog thinking I was discussing the choice between buying, building or partnering for product solutions. To me it is entirely obvious that service providers should steer clear of owning IP, whether they build it or buy it. It is simple: Service providers should focus on the customers and the software companies should focus on the products.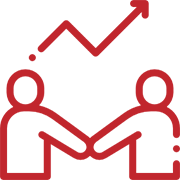 Partner with specialists
Here at Solar Archive, we have focused exclusively on email archiving. It is all we do. We have built a solution designed exclusively for the service provider to deliver to its customers.
The service provider is our customer. We have built the solution on a core application technology called Cryoserver that has been established in the market for over 15 years. Cryoserver has over 1,000 customers, and more than 400,000 individuals use it across those customers.
We know it works for those customers. It's a solution that's competed and won, purely because of its strength of features and functionality against Mimecast, Symantec Enterprise Vault, Barracuda and many others. There's nothing that a customer needs an email archiving solution to do that our system won't do.
However, before we created Solar Archive, we increasingly found ourselves not competing on the merits of our email archiving capability. Customers expected us to provide email content filtering, anti-spam/anti-virus, secure email, and web content filtering as well.
 These areas are not where we specialise. Therefore, we decided that we would focus exclusively on a partner-based model. We offer partners the ability to deploy the solution in their data centres, and to brand the product as their own.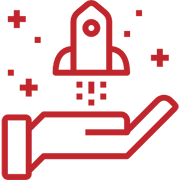 Complete your offering
Whichever type of cloud service provider you are – managed service provider, email security vendor, data backup or hosting provider – an email archiving solution will complete your offering and allow you to deliver an integrated branded solution to your customers. Once you are hosting their data in an archive, which they will want to keep for at least seven years, then they will be your customers for a very long time.
And remember: if you are not selling a solution like this to your customers, someone else will.
For more info on how we benefit our cloud service partners, please click here.
To start a conversation on a partnership with Solar Archive, please get in touch today.